Welcome to
Adarsh Welkin Park:

Redefining Luxury Living in Hosa Road Bangalore

Adarsh Welkin Park stands as a testament to the pinnacle of luxury living in Bangalore. Our exceptional residential project is meticulously designed to provide an extraordinary lifestyle experience, where elegance, comfort, and sophistication seamlessly converge. With a range of premium apartments and villas, unparalleled amenities, a prime location, and a legacy of impeccable quality, Adarsh Welkin Park offers an unrivaled living experience that surpasses all expectations.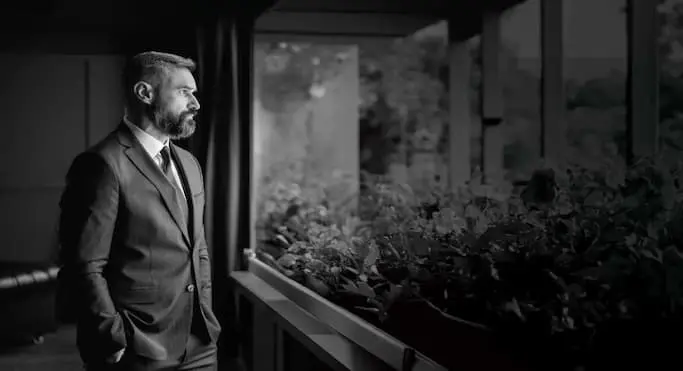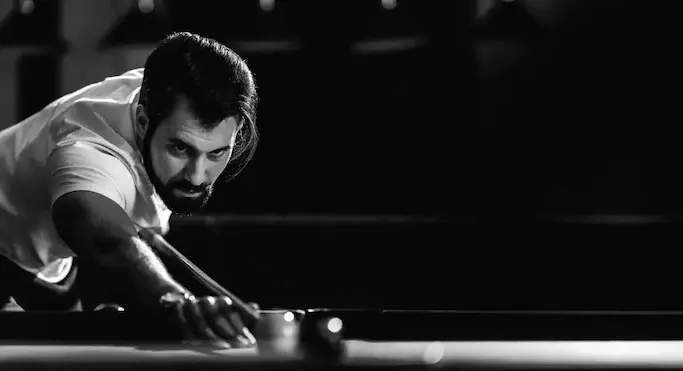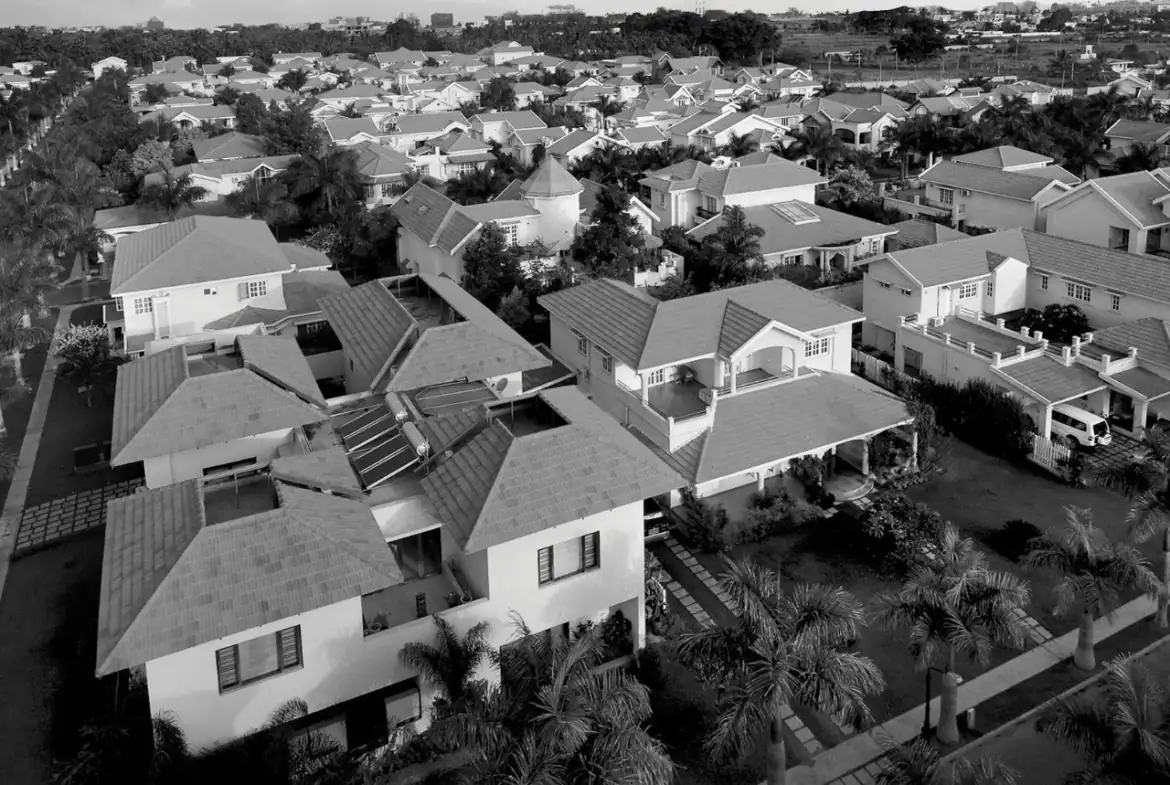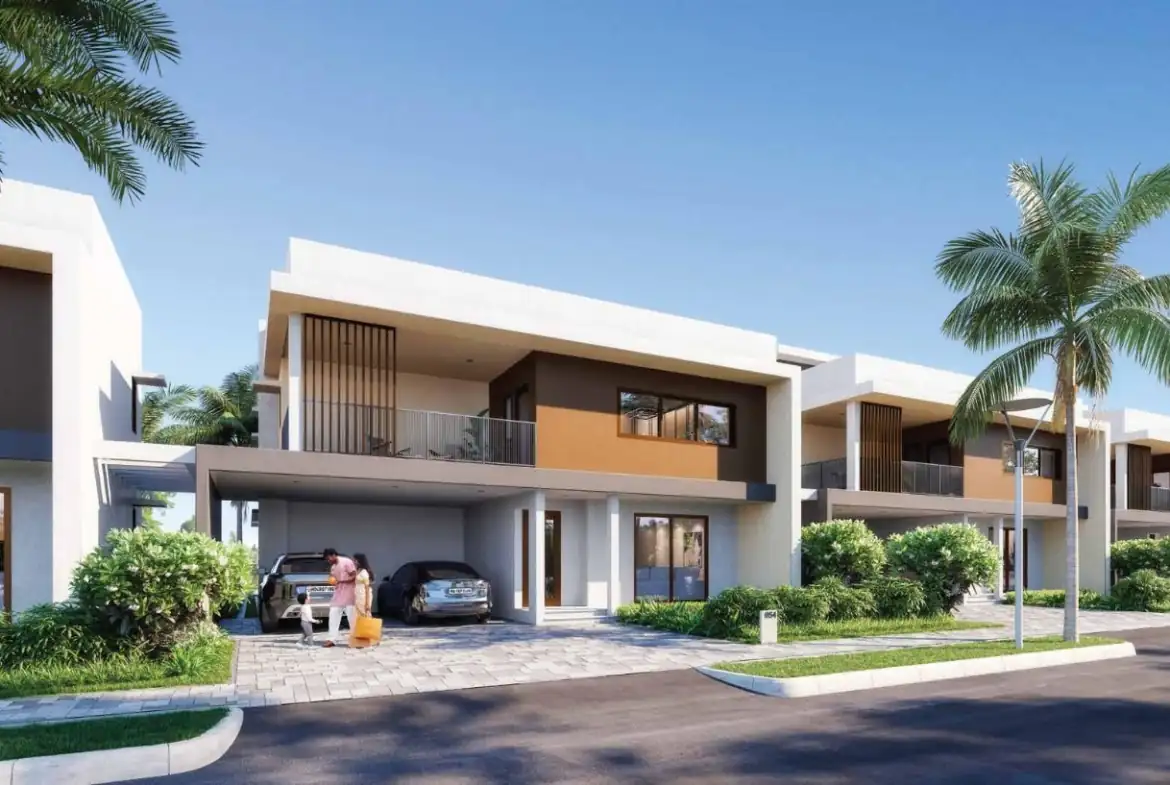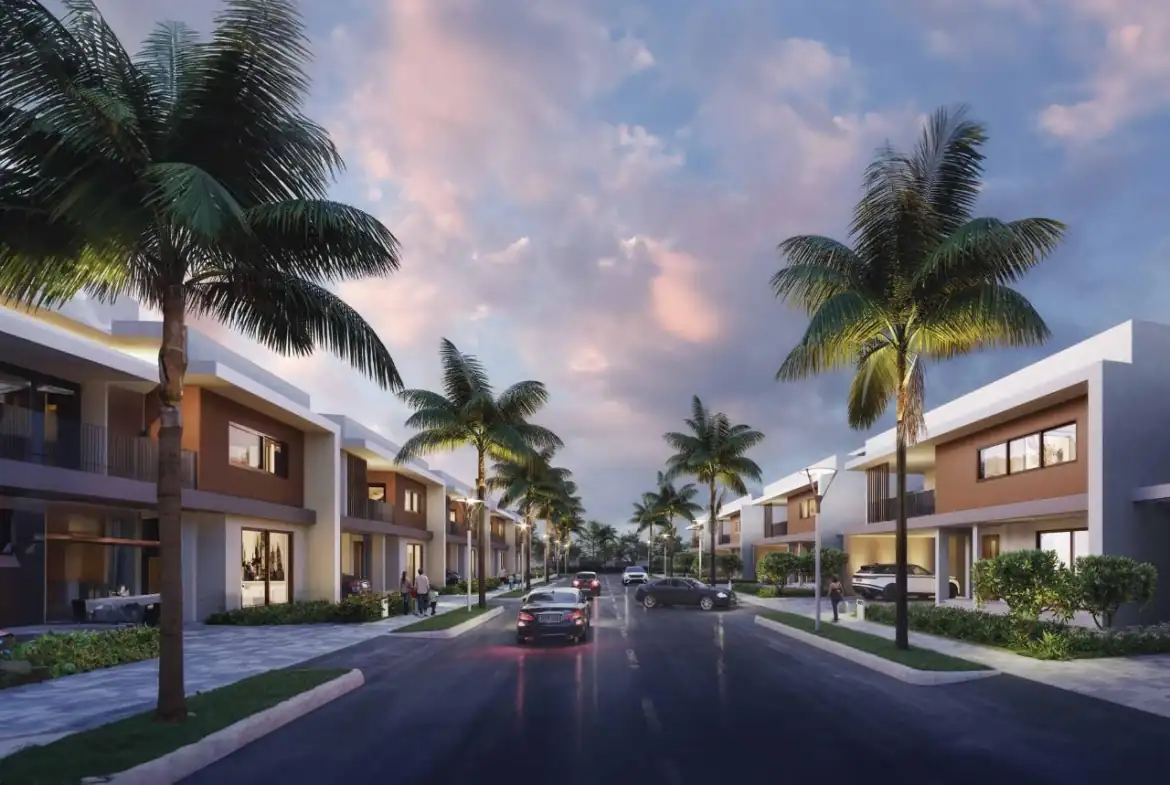 Luxury Living in Bangalore's Finest Residential Project: Adarsh Welkin Park is not just a residential project; it is a celebration of luxury living. Every aspect of our development has been carefully curated to redefine the meaning of opulence. From the moment you step into the grand lobby to the time you enter your exquisitely designed residence, you will be immersed in an ambiance that exudes charm and sophistication. Each detail, from the spacious layouts to the contemporary architecture, has been meticulously crafted to cater to your discerning tastes. Our premium apartments and villas stand as a testament to excellence, where every element harmoniously blends to create a truly extraordinary living space.
🔥 Discover the ultimate paradise at Adarsh Welkin Park! 🌴
#AdarshWelinPark

#EscapeToParadise
Book Site Visit
Adarsh Welkin Park
Hosa Road
Indulge in Luxury:

Choose between Our Exquisite
Premium Villas & Elegant Apartments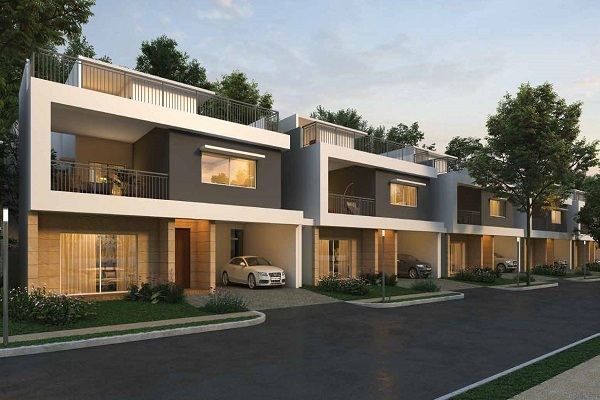 Luxurious Living Spaces: Step into a world of opulence as you enter your dream villa at the location. Each villa is meticulously crafted to reflect a perfect balance of sophistication and comfort. Spacious living areas adorned with elegant finishes and large windows that invite ample natural light, create an ambiance of warmth and harmony. Enjoy the seamless flow between indoors and outdoors, as your living spaces extend to private gardens and terrace areas.
Thoughtfully Designed Interiors: The interiors are a testament to superior craftsmanship and meticulous planning. Impeccable attention to detail is evident in every corner, from the carefully chosen fixtures to the finest materials used. Experience the joy of cooking in the modern, fully-equipped kitchen, designed to cater to your culinary aspirations. Unwind in your lavish master bedroom, designed to be your personal haven, offering comfort and privacy.
World-Class Amenities: Luxury extends beyond your villa's doorstep. Indulge in a range of world-class amenities that enhance your lifestyle. Relax and rejuvenate in the resort-style swimming pool or maintain an active routine at the state-of-the-art fitness center. Spend quality time with family and friends at the beautifully landscaped gardens and outdoor recreational areas. The dedicated children's play zone ensures that the little ones have their share of fun and excitement too.
Prime Location: Conveniently located in a sought-after neighborhood, offers easy access to major city landmarks, business hubs, educational institutions, healthcare facilities, and entertainment options. Enjoy the best of both worlds - a serene retreat away from the hustle and bustle, yet well-connected to all the conveniences of urban living.
Safety and Security: Your safety is our utmost priority. The gated community is equipped with round-the-clock security and advanced surveillance systems to ensure complete peace of mind for you and your loved ones.
Come, Experience Unmatched Elegance: Discover a life of unparalleled luxury and serenity at Adarsh Welkin Park Villas. Whether you are seeking a comfortable family home or an astute investment opportunity, these villas are designed to exceed your expectations. Embrace a life of sophistication, surrounded by nature's splendor.
Enquire now to book your exclusive tour and experience the epitome of refined living. Your dream home awaits!
Book a Villa now!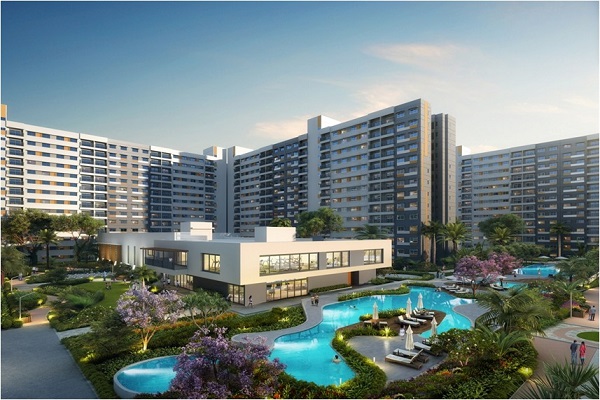 Contemporary Living Spaces: Step into a world of modern elegance as you enter your our project. Thoughtfully designed with a contemporary aesthetic, these spacious living spaces are adorned with sleek finishes and large windows, allowing natural light to flood in, brightening up every corner of your home. Enjoy the seamless integration of living, dining, and kitchen areas, creating an inviting space for entertaining friends and spending quality time with family.
Thoughtful Interiors: The interiors are thoughtfully curated to cater to your every need. Every detail has been carefully considered, from the high-quality fixtures to the innovative storage solutions. The well-appointed kitchen is a chef's delight, featuring modern appliances and ample countertop space to inspire your culinary pursuits. Unwind in the comfortable bedrooms, designed to provide a peaceful retreat at the end of a long day.
Modern Amenities: Modern amenities are at your fingertips. Stay fit and active at the fully-equipped gymnasium or take a refreshing dip in the swimming pool after a busy day. Host social gatherings at the clubhouse, where you can connect with your neighbors and create lasting memories. The landscaped gardens offer a tranquil setting to relax and rejuvenate, providing a soothing escape from the urban bustle.
Prime Urban Location: Strategically located in the heart of the city, Our project offer unmatched convenience. Enjoy easy access to shopping centers, restaurants, entertainment venues, and all the essentials of urban living. With excellent connectivity to major transportation hubs, commuting to work or exploring the city's attractions is a breeze.
Safety and Security: Your safety is our top priority. The apartments are equipped with advanced security features and 24/7 surveillance to ensure a secure living environment for you and your family.
Experience Urban Bliss: Embrace a lifestyle of modern sophistication, Whether you're a young professional seeking an urban sanctuary or a family looking for a convenient and comfortable home, these apartments cater to your lifestyle needs.
Discover the perfect blend of contemporary living and urban convenience. Enquire now to schedule your exclusive tour and secure your new home. Live life to the fullest in the heart of the city!
Book an Apartment now!
---
We understand the importance of individual preferences and offer an exquisite range of premium apartments and villas to cater to discerning tastes. Our apartments boast spacious layouts that provide ample room for relaxation and entertainment. The contemporary design elements and premium finishes create an ambiance of elegance and sophistication. For those seeking the privacy and exclusivity of a villa, our collection of luxurious villas offers an unparalleled living experience. Each villa is a masterpiece, meticulously designed to harmonize with its surroundings while providing a haven of tranquility and grandeur. The project ensures that every residence becomes a reflection of your unique personality and lifestyle. We believe in elevating your living experience to new heights. Our commitment to providing unparalleled amenities ensures that every moment spent within our community is filled with comfort and leisure. The state-of-the-art clubhouse serves as a social hub, where you can connect with like-minded individuals and create lasting memories. The refreshing swimming pool offers a respite from the bustling city, allowing you to relax and rejuvenate. Our well-equipped gymnasium enables you to work towards your fitness goals while receiving expert guidance. The serene landscaped gardens provide a serene escape, where you can find solace in the lap of nature. Every amenity is thoughtfully designed to enhance your well-being and provide you with the ultimate comfort and convenience.
| | |
| --- | --- |
| RERA ID | PRM/KA/RERA/1251/308/PR/020923/006223 |
| Land Areas | N/A |
| Approval | BDA |
| Development Type | Apartment & Villa |
| No. of Floors | 2B + G + 25 |
| Possession | 2027 |
| Configurations (Apartment) | 1,2 & 3 BHK |
| Configurations (Villas) | 3 & 4 Bed Homes |
| Total Units | 115 |
| Price | On request |
| Location | Hosa Road, Sarjapur |
| Towers | 6 |
Masterplan of
Adarsh Welkin Park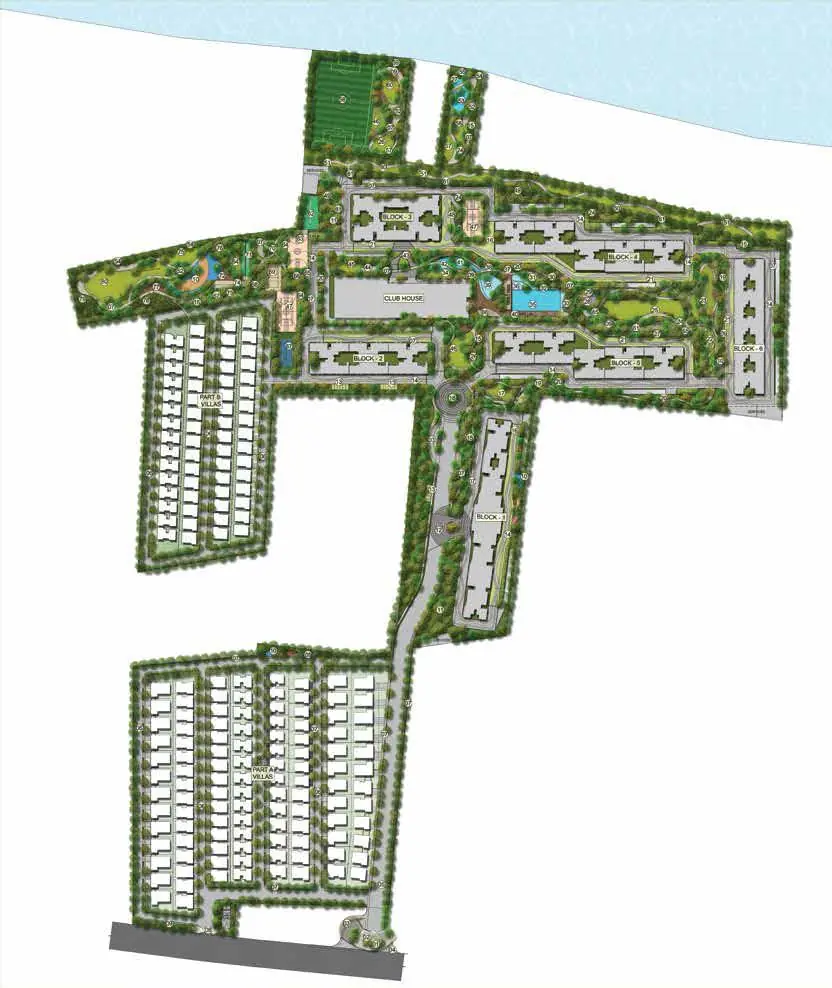 FAQ'S Section
1. Where is Adarsh Welkin Park located?
Adarsh Welkin Park is nestled in the serene and well-connected neighborhood of Off Sarjapur Road, Bangalore East.
2. What kind of development is Adarsh Welkin Park?
Adarsh Welkin Park is a prestigious integrated township project encompassing a variety of housing options, including premium plots, apartments, and villas. The project aims to create a self-sufficient community with a plethora of amenities and facilities catering to the diverse needs of its residents.
3. When is the handover of the project?
The exact handover date for Adarsh Welkin Park is yet to be announced. However, the project is currently in the pre-launch phase and is expected to be completed soon.
4. What are the different variants of units available at Adarsh Welkin Park?
Adarsh Welkin Park offers a diverse range of housing options to suit individual preferences and family sizes. The project features a variety of plot sizes, apartment configurations (2BHK, 3BHK, and 4BHK), and villa types.
5. How can I book my dream home at Adarsh Welkin Park?
To reserve your desired unit at Adarsh Welkin Park, you can follow these steps:
1. Call us now.
2. Select the preferred unit type and configuration.
3. Submit the required documentation and complete the booking formalities.
4. Make the initial payment to secure your reservation.
6. What amenities are available at Adarsh Welkin Park?
Adarsh Welkin Park boasts a wide array of amenities designed to enhance the lifestyle and well-being of its residents. These include:
- Lush green spaces and landscaped gardens
- Clubhouse with a swimming pool, gymnasium, and recreational facilities
- Indoor and outdoor sports facilities
- Children's play areas
- Multipurpose hall for events and gatherings
- Walking and jogging trails
- 24/7 security and surveillance systems
7. What is the status of Adarsh Welkin Park project?
Adarsh Welkin Park is currently in the pre-launch phase and is nearing completion. The project is expected to be handed over to residents soon.
8. Is there a dedicated space for creative pursuits at Adarsh Welkin Park?
Yes, Adarsh Welkin Park recognizes the importance of creativity and provides dedicated spaces for residents to pursue their artistic endeavors. These include:
- Art studio for painting, drawing, and sculpting
- Music room for practicing instruments and hosting performances
- Dance studio for learning and showcasing various dance forms
---
Adarsh Welkin Park: Experience the
Pinnacle of Luxury Living

in Bangalore:
Nestled amidst the serene and verdant landscape of Bangalore's East, Adarsh Welkin Park emerges as an oasis of tranquility and sophistication, redefining the very essence of luxury living. This prestigious residential enclave, meticulously crafted by the esteemed Adarsh Group, presents an unparalleled opportunity to embrace a lifestyle of elegance, comfort, and exclusivity.
A Haven of Tranquility
amidst Urban

Vibrance:

Escape the hustle and bustle of city life and immerse yourself in the tranquility of Adarsh Welkin Park, where lush greenery and serene landscapes provide a soothing retreat. Stroll along meandering walkways adorned with vibrant flora, unwind in the comfort of the beautifully landscaped gardens, or simply bask in the serenity of the tranquil surroundings.
Luxury Redefined:
Spacious Homes and Exquisite

Amenities:

Adarsh Welkin Park offers a curated collection of spacious and exquisitely designed 3BHK, 4BHK, and 5BHK villas, each meticulously crafted to provide a haven of comfort and sophistication. Step into your expansive living spaces, bathed in natural light and adorned with premium finishes, and experience the epitome of luxury living.
Unparalleled Amenities:
Indulge in a Lifestyle of Leisure

:

Embrace a lifestyle of leisure and indulgence at Adarsh Welkin Park, where a plethora of world-class amenities awaits. Take a refreshing dip in the shimmering swimming pool, rejuvenate at the fully equipped spa, or energize yourself at the state-of-the-art gymnasium. The project also features a dedicated children's play area, ensuring endless fun and laughter for your little ones.
A Thriving Community:
Connections and Camaraderie

:

Adarsh Welkin Park fosters a vibrant community spirit, providing ample opportunities for social interaction and camaraderie. Gather with fellow residents at the clubhouse, host memorable gatherings at the multipurpose hall, or simply enjoy a leisurely stroll along the landscaped pathways, forging meaningful connections that enrich your life.
A Location of Convenience: Connected to the City's Pulse
Adarsh Welkin Park enjoys an enviable location in Bangalore's East, offering seamless connectivity to the city's vibrant hubs. Renowned educational institutions, healthcare facilities, and shopping centers are all within easy reach, ensuring a lifestyle of convenience without compromising on tranquility. Adarsh Welkin Park is more than just a residence; it's an investment in a legacy of luxury and timeless value. With its impeccable design, unparalleled amenities, and prime location, Adarsh Welkin Park is poised to appreciate significantly, making it a discerning investment that will endure for generations to come.
Prime Location:
Adarsh Welkin Park invites you to experience a lifestyle of unparalleled luxury and sophistication. Discover a world where elegance and comfort intertwine seamlessly, where tranquility and vibrancy coexist harmoniously, and where every moment is an opportunity to embrace the pinnacle of living.
Unmatched
Quality and Trust:
Adarsh Welkin Park stands as a testament to our unwavering commitment to quality and trust. We meticulously adhere to stringent construction standards and use the finest materials to ensure that every aspect of your home is built to last. Our attention to detail is unparalleled, with a focus on craftsmanship and finishing that exceeds expectations. Adarsh Developers' track record of delivering exceptional projects has earned us the trust of our customers, who have made us one of the most respected and sought-after developers in Bangalore.
Conclusion:
Adarsh Welkin Park sets the standard for luxury living in Bangalore. From the meticulously designed residences to the array of amenities and the prime location, every aspect of this exceptional project has been crafted to surpass your expectations. Invest today and experience a lifestyle that seamlessly combines elegance, comfort, and convenience. We invite you to be a part of our legacy of excellence and discover the extraordinary today. Embrace the unparalleled luxury and redefine your idea of living. Contact us now to embark on a journey of refined living that is truly exceptional.
I am so excited to be moving into Adarsh Welkin Park soon. I have been following the construction progress closely and I am so impressed with the quality of the work. The attention to detail is evident in everything from the landscaping to the finishes. I can't wait to experience all that this community has to offer.
Rashmi
Adarsh Welkin Park
I was lucky enough to get a sneak peek at one of the model homes at Adarsh Welkin Park and I was blown away. The homes are spacious and beautifully designed. I can't wait to see what the finished product looks like. I am confident that this will be a great place to live.